Entrevistas: Tomi Haaparanta para "Myfonts"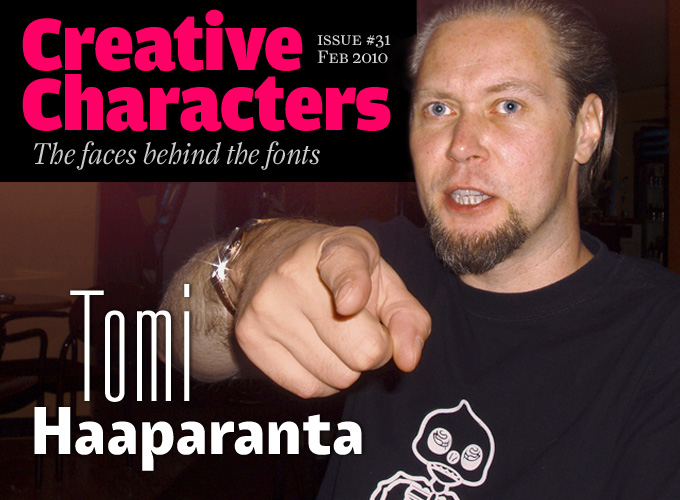 He is probably Finland's most prolific type designer, and his foundry is simply named Suomi — which, of course, is what the Finns call their country. While working with us on this interview, he realized with a slight shock that he's been in the font game for two decades. Yet his letterforms are as youthful and fresh as ever. His most recent offerings, such as the smart handwriting face Suomi Script and the spirited Suomi Sans, show a convincing mixture of attitude and maturity. Meet Tomi Haaparanta, our man in Helsinki.

Hand-sketched alphabets are a rare sighting in the Suomi studio.