Exposições/concursos: Old Truman Brewery seeks creatives for Christmas market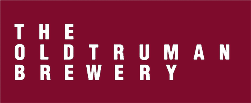 The Old Truman Brewery, London, is currently seeking creative businesses to take up stalls for what it calls "the UK's first pop-up department store", which will take place in the runup to Christmas.
The Old Truman Brewery is a huge multi-purpose exhibition and event space in Brick Lane, east London. For the Christmas project, dubbed All I Want For Christmas, it is seeking creatives of all disciplines, including printmakers, artists, and crafts people.
The Brewery says: "You can create your own bespoke unit to sell your cutting-edge, hand-made or self-designed products."
The fair runs from November 26.
Creatives interested in participating should download an application form and submit it by September 14.
For more information, visit the Truman Brewery website.
in

DigitalArts Magazine.